Free School Meals
---
If your child is in Reception, Year 1 or Year 2 you do not have to pay for your child's school meal as you qualify for the Universal Infant Free School Meal. However, it is essential that you still apply for free school meals if you think you may be entitled, as it opens up other free activities for your child.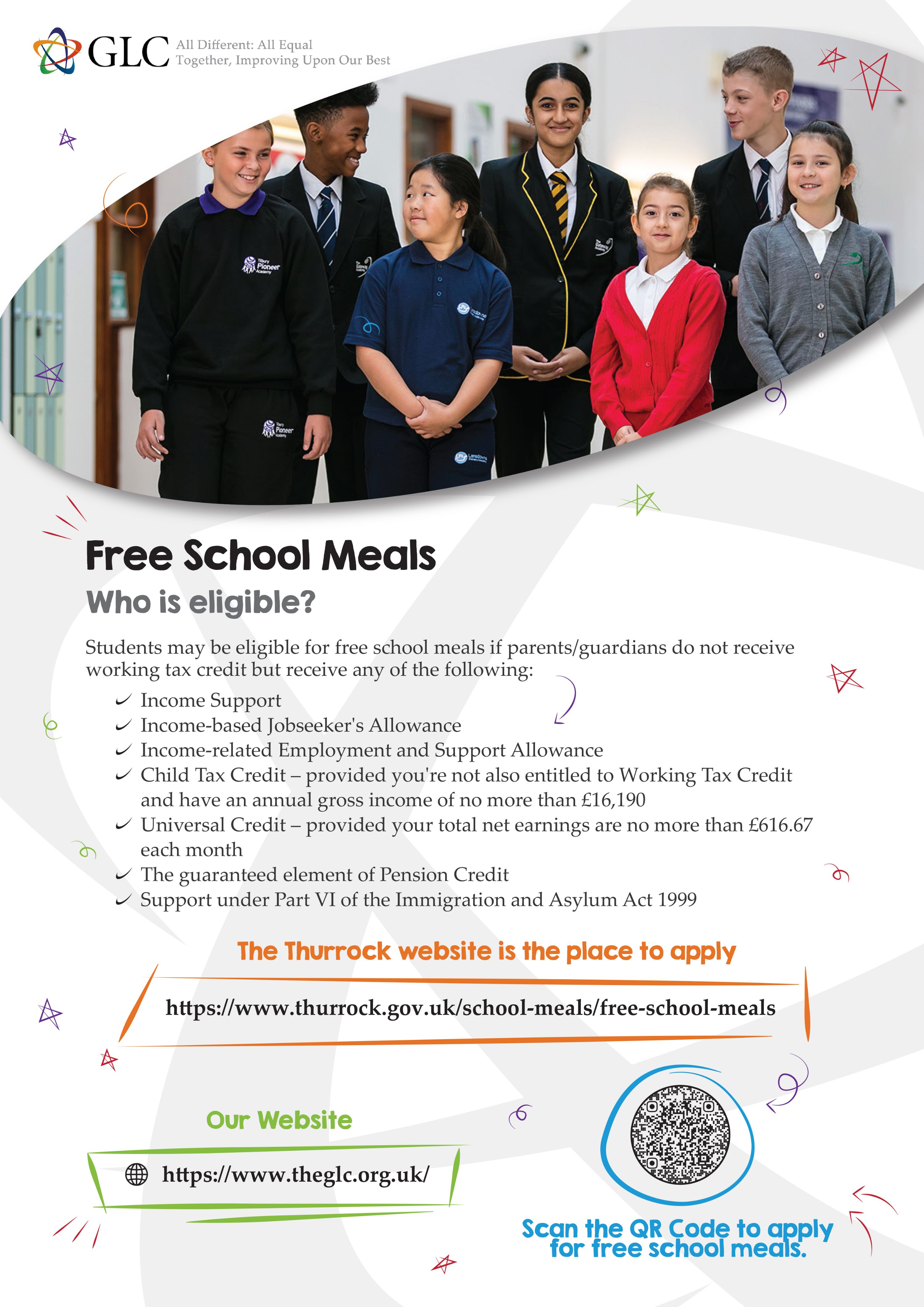 Your child must be attending a state-funded school in the Thurrock area. If your child attends a school outside of Thurrock, you must apply to the council for the area in which they attend school.
How to apply for Free School Meals
If you feel your child is entitled to Free School Meals, you must apply by completing an application form.
CLICK HERE TO APPLY OR SCAN THE QR CODE ABOVE.
Simply login to 'My Account services', select 'Education and childcare', 'Free school meals' and then 'Apply online'. A family can create an account if they don't already have one. All they will need is a valid personal email address.
If you do not have access to the internet at home, you can either visit your local library or Thurrock Council area offices.
School meals are payable for children in Key stage 2. The children have a choice of menu options from three weekly menus. If your child has any special dietary requirements these can be catered for. The menu is displayed in the main reception and the classrooms. School meals are healthy and balanced with low fat and salt, fresh vegetables, salad and fruit. If you wish to supply your child with a packed lunch from home, please send this in with them in the morning.