Class Dojo
---
ClassDojo is our school communication platform, enabling us to better connect and update families, children and teachers with children's learning and progress every day - we use it from Reception all the way to Year 6.
ClassDojo is secure and personal to our school and provides information in an easy-to-use format. Parents/guardians will be sent a unique code and asked to sign up using an email address and to create a password before you select your child from the class list.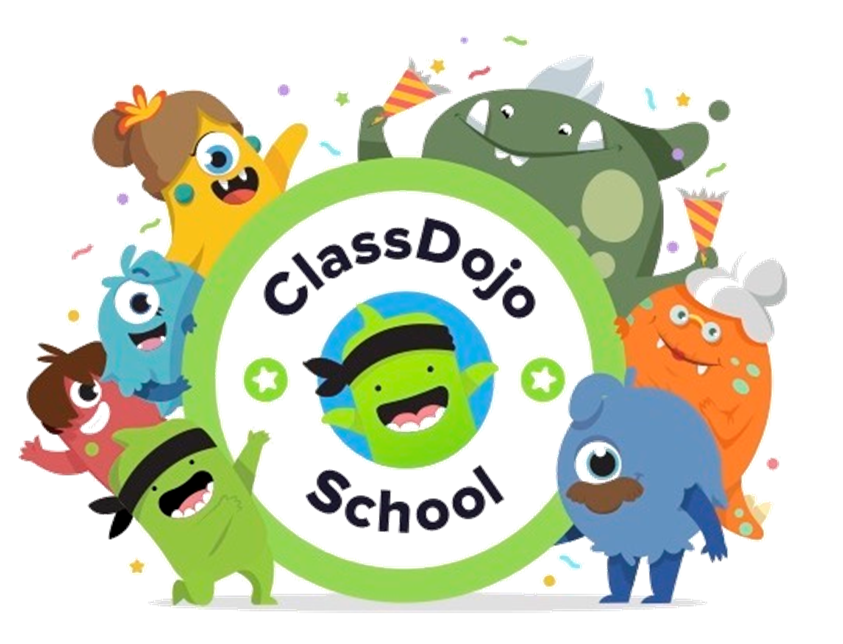 ClassDojo has:
Dojo Points:
Children will collect Dojo points from staff when they show positive learning behaviours linked to our school ethos, core values and competencies
Stories:
Class stories are frequently updated for class parents, including pictures, videos, snippets of work, celebration links and information about learning, events, trips and visits that are happening across the week.

School Story includes updates to all parents - a digital school newsletter.

Student Stories help students create and upload photographs, videos, drawings and files from their devices - a timeline or a portfolio of what they've learned.
Messaging:
Messages allow teachers and parents to communicate directly. Staff will aim to respond to any messages within 24 hours but those sent out of hours may not be actioned until the next working day.
ClassDojo is free and works on any iOS/Android/Kindle Fire device or web browser at www.classdojo.com. Parents/guardians can also read all Class Story posts in their preferred language instantly.